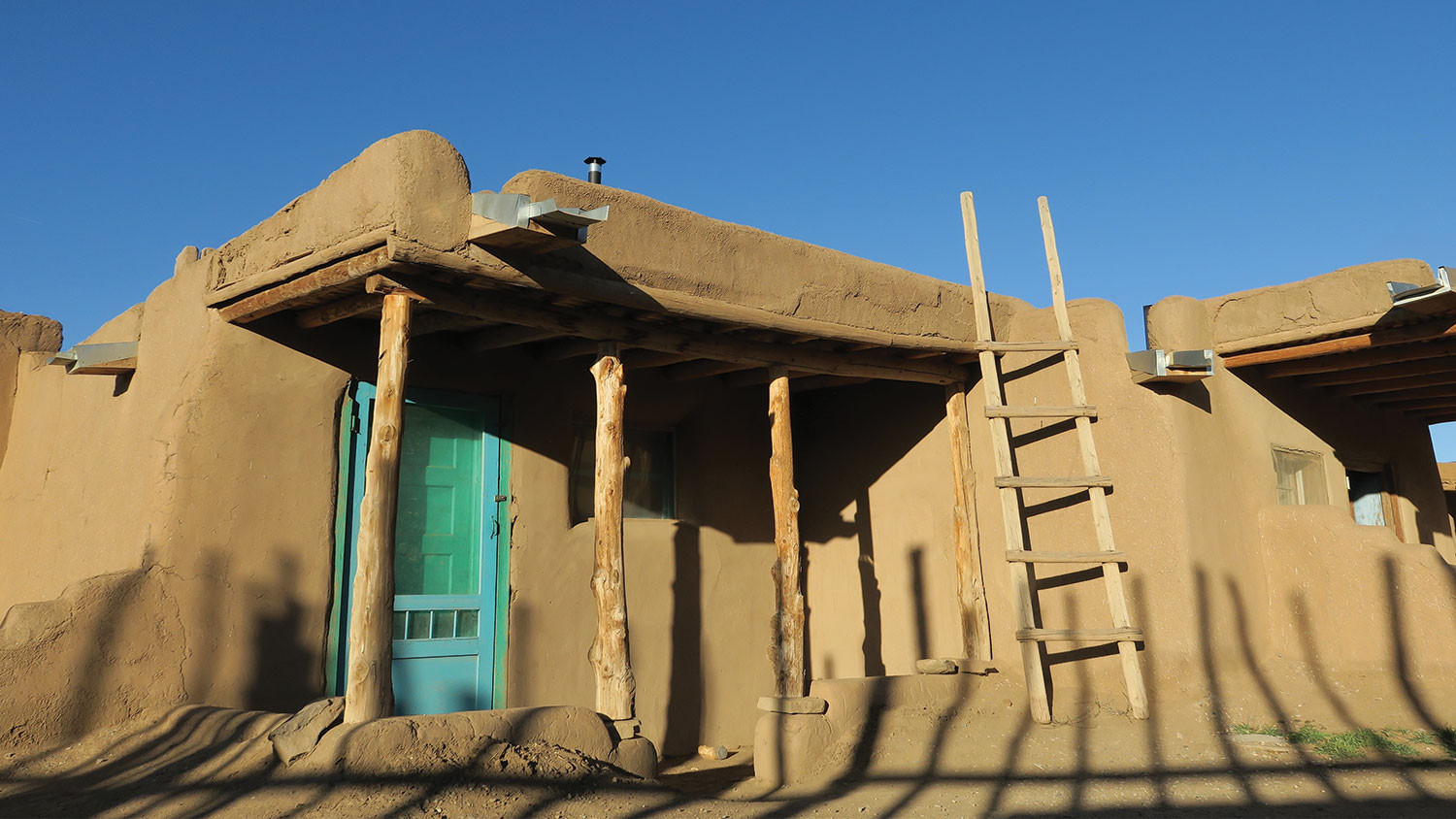 What's in a culture? It's the people and the traditions, but most importantly it's recognizing the heritage and history behind it. This month is National Hispanic Heritage Month and we wanted to celebrate with a little bit of history here.
From the ancient ruins found in the Taos Valley, history indicates that people had been living there since nearly 1000 years ago. Further exploration in the area spans back more than 500 years ago further showcasing that the lifestyle and customs had largely been that of Spanish origin. Taos itself was first explored in 1540 by Hernan Alvarado, a captain to Coronado who searched for the "seven cities of gold" and believed he found it with the adobe clay that glitters in the sun. Today, Taos Pueblo, a settlement dating back generations, is made entirely of that adobe clay and open to the public for a small entrance fee.
If you're willing to drive a bit, Albuquerque holds the National Hispanic Cultural Center. This 16-acre center holds an art museum, performing arts complex, education center, history and literary arts building, outdoor patios and plazuelas, a restaurant and a gift shop for you to take a little piece of heritage home with you. The center looks to showcase the history through a mix of traditional and contemporary events that showcase art, music, dance, theatre, lectures and family events. There's something for everyone looking to explore the Hispanic culture.
This month, we hope you take a moment to learn and experience the Hispanic history, culture, and maybe even venture to check out our lovely Taos Pueblo or the National Hispanic Cultural Center. After all, the best adventure is the one into history.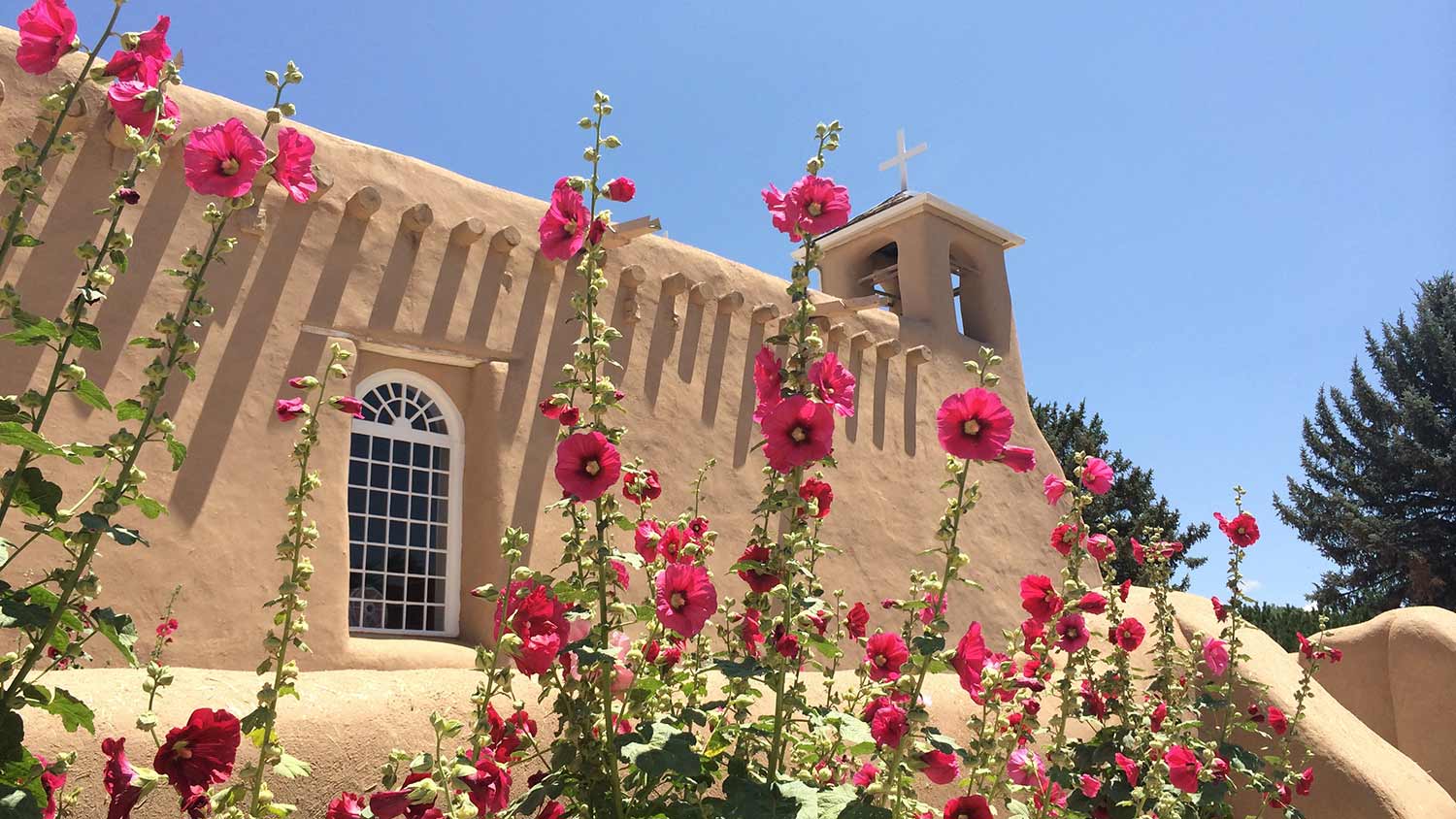 Historically, May in New Mexico has been a month of transition. Snowfields may still linger in the high country and spring flowers are blossoming in the valleys below. As such, locals and visitors alike head outside to take advantage of the changing seasons and warmer temperatures.
There are a wide variety of activities and events this May to help your entire family get outside and enjoy the beauty and wonder of the Sangre de Cristo Mountains. El Pueblo Lodge is here to serve as your spring headquarters, allowing you to stop wondering what to do in Taos NM on your May vacation.
The Angel Fire Bike Park
A beautiful twenty-five mile drive from El Pueblo Lodge is Angel Fire Resort. This mountain getaway is a hub for skiers in the winter, but this spring secure your bikes to your car and get ready for another type of downhill adventure. 9am on May 12 marks opening day for the Angel Fire Bike Park, where you and your family can safely ride chairlifts up the mountain and enjoy a fast and exhilarating ride downhill. A few weeks later, on May 28, Angel Fire opens up their Zipline Adventure Tour – an adrenalin filled treetop tour on top of the mountain. This safe, fun, and exciting activity is fun for the whole family. Whether biking or zip lining, Angel Fire provides the perfect backdrop for the adventure-driven members of your family to get outside and enjoy a beautiful spring day in the mountains.
Cast a Line in Red River
Visit Red River, NM, for the annual Fishing Derby on May 14. The Town Ponds in Red River will be freshly stocked with trout and cash and prizes are awarded for every tagged fish caught! This event promises to be fun for the whole family and, with beautiful Red River serving as backdrop, there is no shortage of other area activities in which to participate.
Kick off Festival Season
If you still find yourself wondering what to do in Taos NM this spring or summer, keep a keen eye on the events calendar. Taos and Northern New Mexico play host to many festivals throughout the year, and one of the first big ones of spring is the Taos Lilac Festival held from May 20 – 27. From children games and events, live music and entertainment, a taco cook-off, craft fair, and all things lilac, this celebration taking place all around Taos is the perfect way to welcome the coming spring.
The warm months in Taos are the most popular times to visit, and May is the start of beautiful weather while the summer crowds have not yet begun to flock to our little slice of paradise. Book your adventure now.