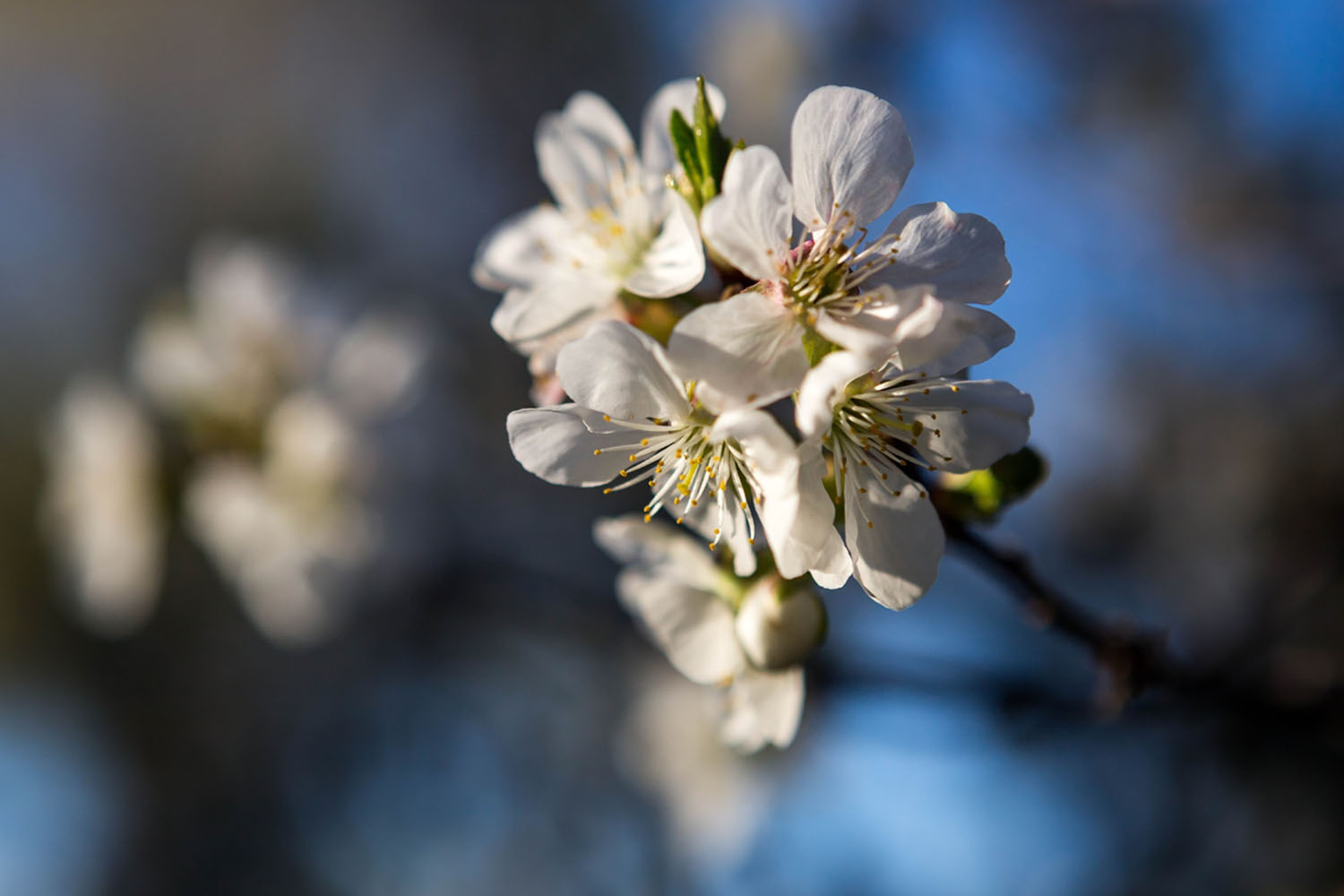 In the midst of the hustle and bustle of summer travel and always looking for the next adventure, it's easy to ignore the mind and body. So we created a list of places in Taos that will help you rejuvenate that inner and outer chi so you can hop back to your life-adventure.
If you're looking for a dip into some natural hot springs, mud bath or maybe a spa service to go with it, Ojo Caliente is your place. Featuring private and public soaks along with a variety of spa offerings, this is perfect for the adventurer who wants to relax post-hike or yoga.
"We offer a blend of activities that celebrate the waters, the land and the culture, to soothe both body and soul. Take an exhilarating trek through hundreds of acres of hiking and biking trails and explore the rich heritage of Northern New Mexico. Enjoy the benefits of yoga classes that promote flexibility and relaxation."
Auromesa is tucked away off of the well-beat Taos path offering visitors seeking Ayurvedic practices in a tranquil setting. They offer teachings and insight into Ayurvedic medicine along with massages and yoga classes.
"Our Ayurvedic practitioner works to balance the doshic imbalance (imbalance in the body "humors" or characteristics). She may offer the detoxification program known as panchakarma (five detoxification therapies), as well as nutrition and lifestyle guidance, and recommendations of Ayurvedic natural herbs. Through her knowledge of the science of Ayurveda, she can assist a client in setting up daily routines (dinacharya) that can bring about the desired balance to release stress and help to ward off dis-ease."
This spa offers everything from yoga and Soul's Blueprint (astrology) to scrubs, hydrotherapy and multi-level spa treatments for you to choose from.
One of their main signature services is the Sacred Staurolite which starts with dry brushing, moves to a detoxifying turquoise mud wrap and face mask and then finishes off with a reflexology massage under the sacred indigenous Staurolite stones of Taus. They have a large list of treatments available.
"The Living Spa is an eco-conscious, world-class rejuvenation center at the heart of El Monte Sagrado. Prepare to be pampered by professional therapists focused on your health and healing."
Focusing on massage and body rejuvenation, the Taos Spa & Tennis Club offers services to feel relaxed and complete. Included in each massage is free use of their sports facility the day of.
"Offers a menu of massage therapies and treatment ranging from deep tissue sports massage to luxurious treatments incorporating exotic aromas, water heated stones and deeply relaxing techniques."
Some of the massages include the Taos Mountain Bliss that is done in a Swedish style, Deep Tissue that targets serious muscle and stress relief, Foot Reflexology, Canyon Stone which incorporates warm oil and warm black river stones and the massage that combines them all is the High Desert Mystique.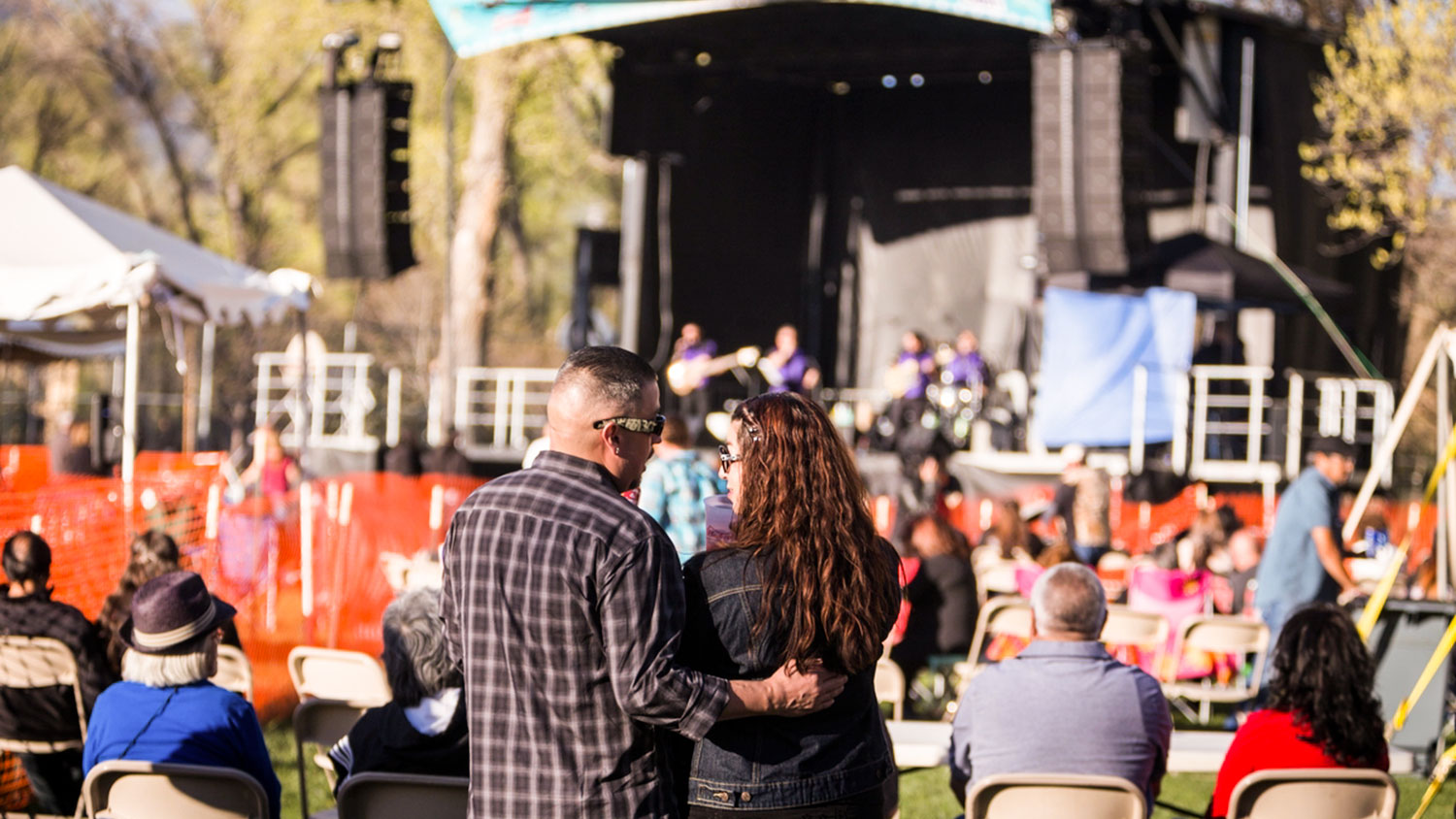 If you're one that gets moved by music, than visit us in June for some of the greatest art and music festivals of the summer. Join in on the fun and check out just a sampling of the amazing events in and around Taos this June.
Taos Poetry Festival
Using El Pueblo Lodge as a home base, make yourself comfortable and soak in the events and happenings of the annual Taos Poetry Festival. Taking place from June 2-4, our small community will become overtaken with poets from all walks of life. With special events, poetry slams, and workshops throughout our town, you never find yourself wondering what to do next.
Taos Mesa Brewing Company
Of all the great venues to host a music festival in the southwest, you'd be hard pressed to find a more fun environment than that of Taos Mesa Brewing Company. During the first weekend of June, from the 3rd to 5th, head to TMBC for the Music on the Mesa Festival – a three day festival of dancing, bluegrass, folk, and country music and plenty of beer. During this weekend in June, Taos Mountain Brewing Company will be transformed into one of the ultimate Taos attractions.River and Brews Music Festival
River and Brews Music Festival
If you're still curious what to do in Taos NM, branch out a bit and head down to Red River for the annual River and Brews Music Festival. On June 11, Red River hosts an event with the perfect combination of mouth watering barbecue, live music, plenty of dancing, a great selection of microbreweries on site and perhaps one of the most beautiful backdrops to any live music venue around.
The above is just a smattering of the many events and festivals taking place in and around Taos, this June. Even if festivals aren't you're thing, June is still the perfect time to visit the Sangre de Cristo Mountains and soak up the trails, museums, art, and culture of our little slice of heaven.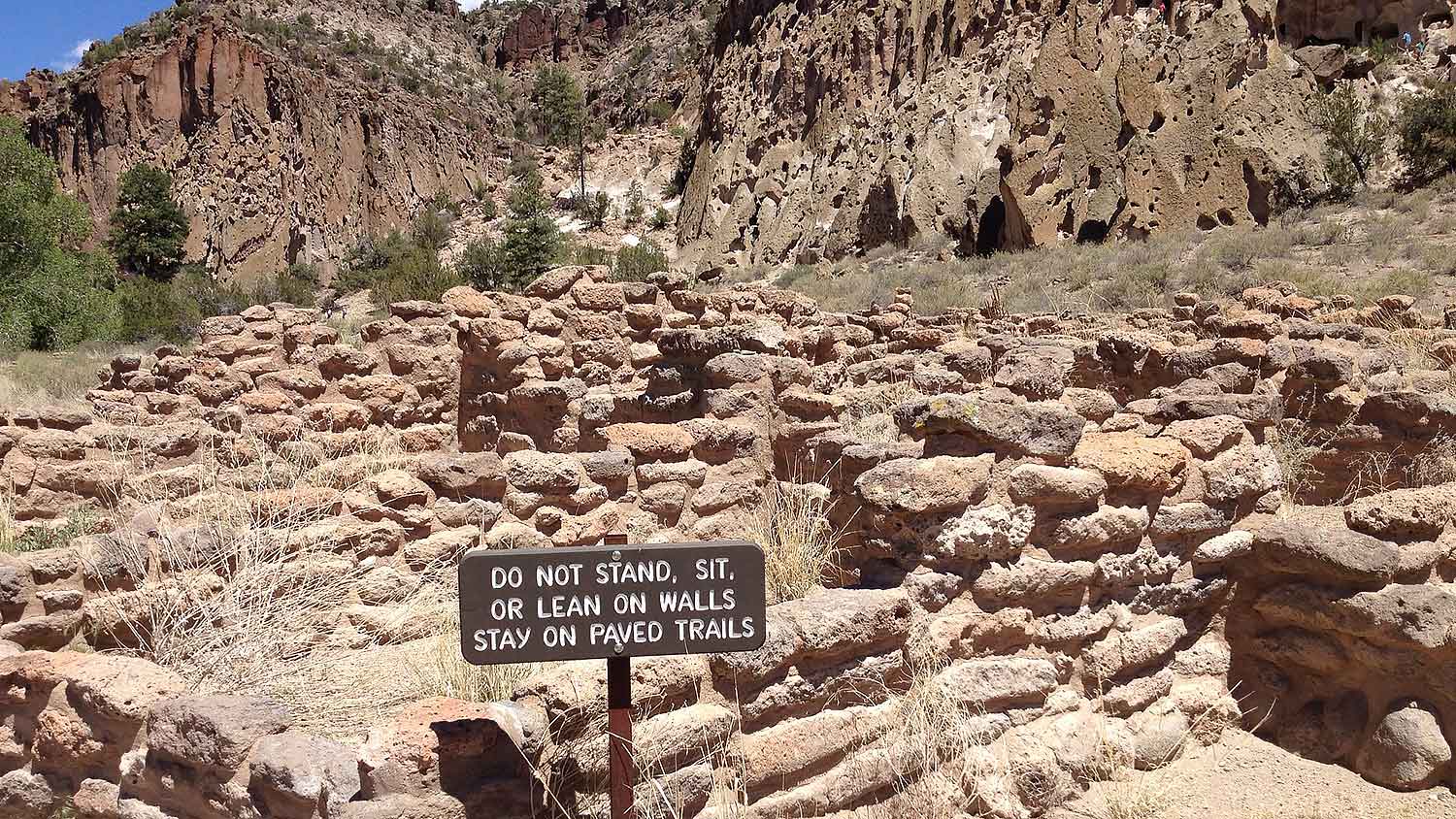 The Land of Enchantment has a very storied history, and Native Americans have honored the beauty, majesty, and mystery of New Mexico long before Taos, NM was ever on the map.  Ancient Native American ruins are spread throughout New Mexico and, lucky for you, some of the most impressive are down the road from some of the best places to stay in Taos New Mexico.  If you are wondering what to do in Taos this spring, set away some time to experience some of the state's most astounding native ruins. Using El Pueblo Lodge as your home base, check out these three unforgettable historical landmarks.
Bandelier National Monument
An hour and a half from El Pueblo Lodge (one of the best places to stay in Taos) is Los Alamos and the breathtaking Bandelier National Monument. Sprawling over 33,000 acres of land, this national monument provides the perfect setting for visitors to explore canyon country while also experiencing the relics of this area's ancient people.  Dating back more than 11,000 years, the petroglyphs, cliff dwellings, and masonry remnants serve as a haunting reminder of a people and lifestyle long gone. In addition, the many trails at Bandelier National Monument expose guests to the flora, fauna, and wide-open expanses that make New Mexico so enchanting.
Head to the Southwest and Visit the Puye Cliff Dwellings
An hour to the south and west of your hotel in Taos New Mexico are the Puye Cliff Dwellings – the ancient home of 1,500 Pueblo Indians dating back to the early 900s AD. This National Historic Landmark provides the perfect place to discover early life in the desert Southwest, learn about American history, and simply enjoy the peace and quiet of beautiful New Mexico. The impressive cliff dwellings, inspiring petroglyphs, and well-preserved structures will leave you completely astounded.
A Local Gem in Taos
Atop the must-see list for any visitor to Taos, New Mexico is the Taos Pueblo, reopening to the public on April 25. This UNESCO World Heritage Site is home to the ancestors of original Pueblo Indians and is one of the most private and conservative pueblos remaining in the U.S.  For enquiring visitors however, you can schedule tours and attend various events to get a glimpse at this unique and inspiring culture. If you still find yourself wondering what to do in Taos NM, don't let a visit to the Taos Pueblo pass you by! Only two miles from El Pueblo Lodge, visiting this remarkable place is a must.
New Mexico is home to countless ancient wonders and, for all Taos visitors, many are right out your back door. El Pueblo Lodge is here to serve as the most affordable and comfortable home base for you, as you explore The Land of Enchantment and its historical wonders this spring. Book your stay today!
? : jeffman48